Evonik Opts for SLOT at its Krefeld Location
At its Krefeld location, the chemicals group Evonik relies on the cloud-based time slot management system by Cargoclix and uses it to handle 15 trucks a day in incoming and outgoing goods without traffic jams. Anyone who wants to book a time slot can do so with a lead time of 31 days. The booking period ends the day before at 4 pm. The booking costs of 50 cents per time window are borne by the logistics service providers.
Evonik is a specialty chemicals company headquartered in Essen. The Group operates production facilities in 26 countries and employs around 32,000 people worldwide. In 2019, the company generated sales of more than €13 billion.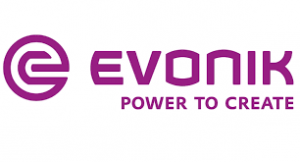 *Cargoclix SLOT. Timeslot and Yard management
Cargoclix SLOT optimizes processes and personnel deployment at the ramp. It prevents waiting times and workload peaks at loading and unloading points. Our Timeslot management system provides also transparency for all pictured logistics processes. Therefore it is the best solution for industry, trade, logistics service providers and transport companies.