Hornbach Switzerland Continues to Rely on SLOT
Since December 2019, the DIY chain Hornbach Switzerland has equipped seven more locations with the SLOT time slot management system by Cargoclix, thus optimizing the handling situation at the ramp in the future by using the cloud-based software solution. Specifically, these are the locations in Lucerne-Littau, Etoy, Villeneuve, Biel/Bienne, Galgenen, Riddes and Affoltern am Albis. Timeslots can be booked with a seven-day advance notice, spontaneous bookings are possible up to 2 pm the day before. The booking costs of 50 cents per booking are borne by the company itself as the client.
The Hornbach Group is one of the largest operators of DIY megastores with garden centers in Europe.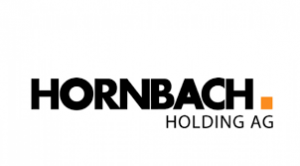 *Cargoclix SLOT. Timeslot and Yard management
Cargoclix SLOT optimizes processes and personnel deployment at the ramp. It prevents waiting times and workload peaks at loading and unloading points. Our Timeslot management system provides also transparency for all pictured logistics processes. Therefore it is the best solution for industry, trade, logistics service providers and transport companies.