Raven Logistic Uses SLOT
Raven Logistic now uses the timeslot management system from Cargoclix at its headquarters in Biebersheim in southern Hesse. Up to 60 trucks are handled daily at goods receipt with the help of the cloud-based tool without congestion. Logistics service providers can book time windows 15 days in advance. Short-term bookings can be made up to 5 p.m. the day before. A slot booking costs 50 cents.
Raven Logistic offers the transport of general cargo, part and full loads, mail and vehicles. The company operates several locations in Germany. One of the focal points is the transport of vehicles to Mallorca as part of a weekly regular service.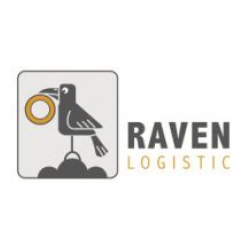 *Cargoclix SLOT. Timeslot and Yard management
Cargoclix SLOT optimizes processes and personnel deployment at the ramp. It prevents waiting times and workload peaks at loading and unloading points. Our Timeslot management system provides also transparency for all pictured logistics processes. Therefore it is the best solution for industry, trade, logistics service providers and transport companies.