Magna Mirrors Opts for SLOT
The automotive supplier Magna Mirrors relies on the system SLOT from Cargoclix for ramp optimization in the Bavarian village of Prozelten. With the cloud-based software, up to 60 trucks are processed daily at goods receipt without congestion. Slots can be booked up to one week in advance. Even four hours before the desired date, a timeslot can be booked. A booking costs 50 cents.
Magna International Inc. is a Canadian-Austrian automotive supplier headquartered in Aurora, Canada. The European branch is controlled from Vienna. The company is listed on the New York Stock Exchange and the Toronto Stock Exchange. Magna International is Canada's largest manufacturer of automotive parts and one of the country's largest companies. The group has more than 168,000 employees in 335 production plants and 96 development centers in 28 countries worldwide.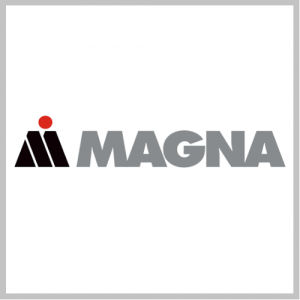 *Cargoclix SLOT. Timeslot and Yard management
Cargoclix SLOT optimizes processes and personnel deployment at the ramp. It prevents waiting times and workload peaks at loading and unloading points. Our Timeslot management system provides also transparency for all pictured logistics processes. Therefore it is the best solution for industry, trade, logistics service providers and transport companies.