Alliance Automotive Germany Goes Forward with SLOT
The Coler GmbH & Co. KG has recently received the green light for setup the SLOT system from Cargoclix in Münster. The company belongs to the international group of companies of the Alliance Automotive Group (AAG). The car parts dealer uses the cloud-based software to handle more than 150 trucks a day at goods receipt and shipment without congestion. The logistics service providers can book up to 40 days in advance. The last term to reserve a slot is ten hours before the scheduled check-in date. A slot booking costs 50 cents. The shipper bears the costs. 
The Alliance Automotive Group (AAG) is the second largest car parts dealer in Europe and belongs to the Genuine Parts Company (GPC), the largest car parts dealer in the world. In Germany it is represented by Alliance Automotive Germany GmbH (AAGG). Because of the sales companies assembled under its holding, Alliance Automotive Germany GmbH is represented in large parts of the country and the most important urban centers. With 8,500 employees, the AAG group of companies has an annual turnover of around 2.3 billion euros.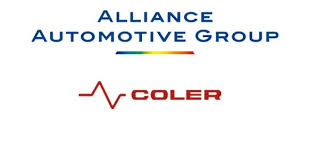 *Cargoclix SLOT. Timeslot and Yard management
Cargoclix SLOT optimizes processes and personnel deployment at the ramp. It prevents waiting times and workload peaks at loading and unloading points. Our Timeslot management system provides also transparency for all pictured logistics processes. Therefore it is the best solution for industry, trade, logistics service providers and transport companies.