Report for serial bookings
A report has been added to the series timeslot function. After saving a series, a small window opens. It lists the timeslots that could not be booked. The reason for this also appears. Examples: The timeslot has already been booked or the slot is not open because of a weekend. This report will be confirmed with one click. Then the creation of the series is finished. The user is informed throughout the entire process about the non-bookable slots and can save separate bookings for the corresponding day.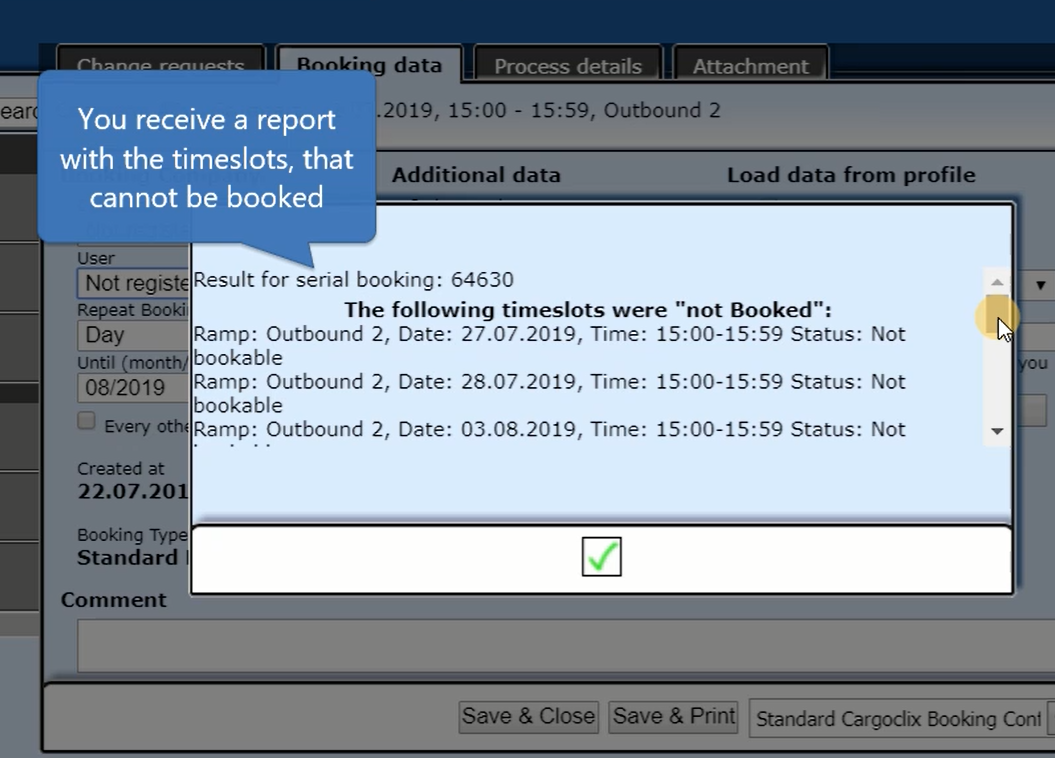 *Cargoclix SLOT. Timeslot and Yard management
Cargoclix SLOT optimizes processes and personnel deployment at the ramp. It prevents waiting times and workload peaks at loading and unloading points. Our Timeslot management system provides also transparency for all pictured logistics processes. Therefore it is the best solution for industry, trade, logistics service providers and transport companies.